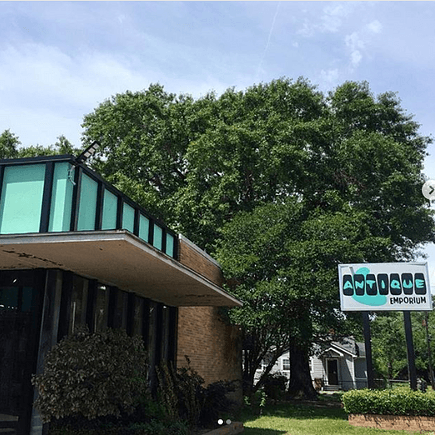 Originally built in 1956 our building was designed by architect J. Platt Roberts. there was and addition done in 1962 by the architect Bomhauer, and a third addition done in the 1970s.
Van's Photo was the original occupant, developing film for most of the southeast, van's developed more than 25.000 rolls of film a day in it's hayday.
Van's sold their business to FUJI film in 1986.
The original owners and founders of Van's photo continued to own the building until it was purchased by Bill Appling in 2015.